2016-09-16 – Follow us on Facebook!
Make sure to follow us on Facebook for updates, pictures, and videos.

[/vc_column_text][/vc_column][/vc_row]
2016-05-04 – And the Winner is….
The winner of our give away prize from the DEX Expo 2016 is Mahshid Zhegan from Jastram Engineering Ltd.
Mahshid won a free injection mould as well as 25 sample parts. A total value of $2,500!
Congratulations Mahshid!!
2016-05-04 – Thank You!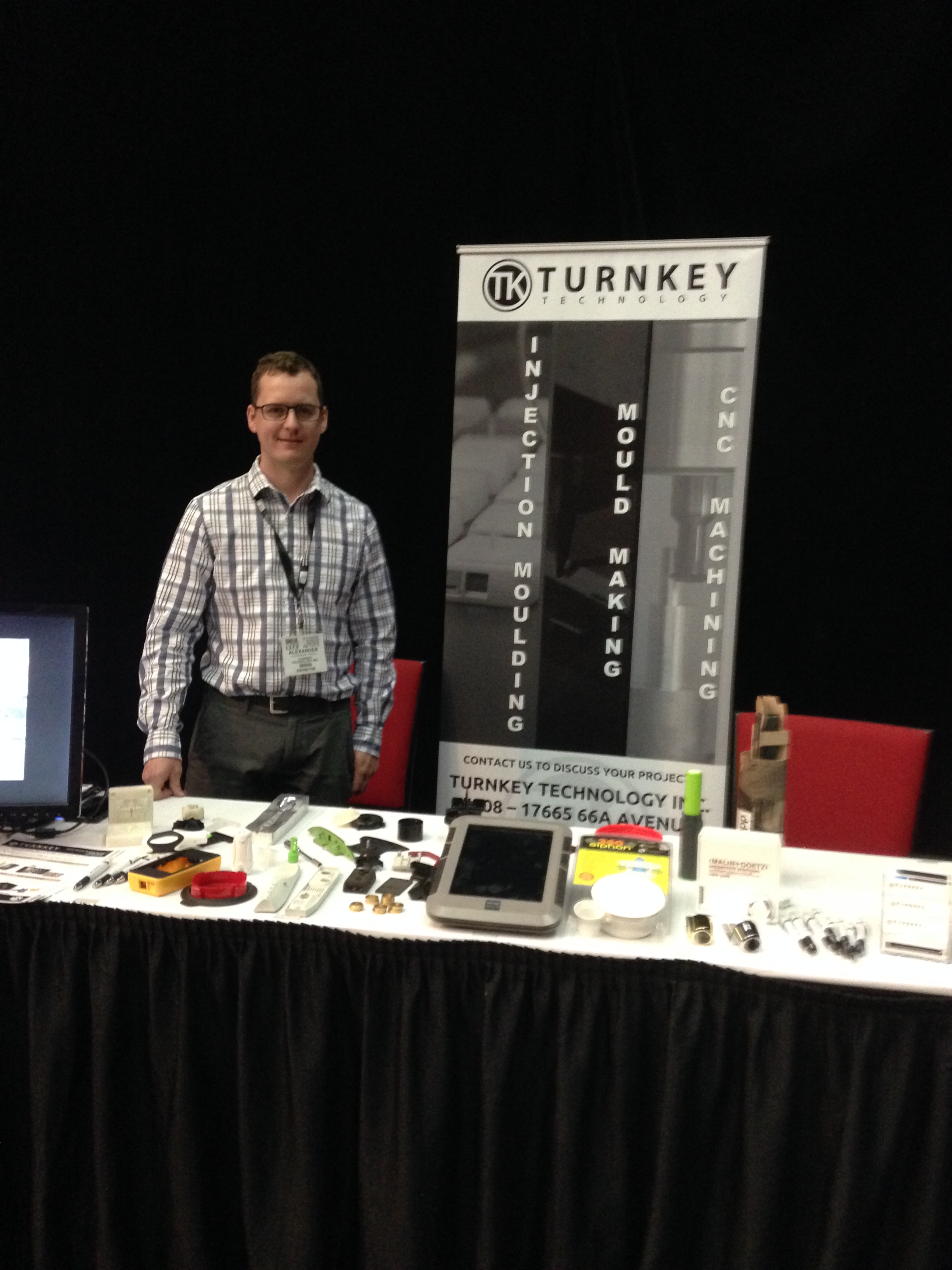 Yesterday was the Design Engineering Expo, and we are happy to mention this has been a success!
We were happy to meet with existing and new potential customers, and we would like to thank everyone who came to say "hi" and discussed some of their projects with us.
If you did not get the chance to attend the Expo, and you would like to discuss your projects with us, please contact us using the form below or by phone at 604-576-9222. We will be happy to assist you!
Talk to you soon!
2016-04-27 – First Trade Show!

For the first time, we will be exhibiting at the Design Engineering Expo 2016, in Coquitlam, on May 3rd.
Come say hi and get the chance to win a free injection mould including 25 samples parts (a $2,500 value)!
The expo is held at the Hard Rock Casino, from 10am to 4pm.
Hard Rock Casino
Vancouver Theatre
2080 United Boulevard
Coquitlam, BC
See you soon!
2016-03-04 – First 3D Printed Mould
We have now successfully tested and created a system to use 3d printed moulds for creating low volume injection moulded products. It is a low cost and a fast method of injection moulding real parts in final materials. Contact us for details.
2016-02-04  – NEW ROBOT!
We just installed our first 6 axis robot.   We have been running first trials this week and are very excited to get it running. Stay tuned for a video of this robot doing at the press automated assembly of a LID+BASE polycarbonate product.
2015-08-28 – Thinking Outside of the Box
Problem: Our customer requires a small high precision component moulded in a high flow Lexan. Lexan should not be dried for more than 8 hours total, but our current desiccant dryers require more material to function properly than the customer's job requires in any given 8 hours production run.
Solution: After performing some R&D on canning plastic, we learned that by using our vacuum chamber with 29 inches of mercury we could preserve dried Lexan at 0.02% moisture for 12 months or more. Now, when the customer orders production we can open one jar of dried plastic as required during production.
Result: High quality parts with no more material waste and no more degraded Lexan.